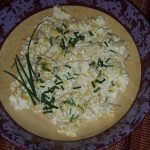 Corn is one of the awesome things about summer. I could do without the heat and humidity. Picnics are nice, but I don't limit them to summer. Corn and tomatoes are really only worthwhile in summer though.
For corn, I am fond of the variety Silver Queen, but any white or white and yellow kernel corn will usually make me happy. The best is when I can eat it fresh picked and quick boiled on the cob. Of course this summer that was a bit problematic. See Mechanical Soft for details. So I have been working with corn salads and other fun uses of my favorite grain.
Mexican Corn Salad
4 Ears fresh cooked corn, trimmed from cobs
4 ounces cojita or queso fresca cheese (in a pinch a low salt feta will work too), crumbled
3 tablespoons mayonnaise
2 to 4 scallions or 1/2 a small onion, chopped
1 jalapeno, seeded and chopped (part of a small can of diced ones is fine too)
1 teaspoon green chile powder, or more to taste if you like spicy
Toss all ingredients and garnish with more scallion greens or some fresh chives.
Serve chilled with your favorite picnic foods, or eat it straight for breakfast!
The original recipe called for roasted or grilled corn, but I find that too dry, and I feel bad adding even more mayo. If you are a fan of smokey flavors you might enjoy it that way instead.
If I'm not feeling up for spice, I have also done a similar salad omitting the jalapenos and with Green Goddess seasoning from Penzey's spices garnished with fresh dill and chives.
For something more colorful, consider tossing fresh corn with diced colored peppers, edamame, chives and walnuts in a bit of olive oil.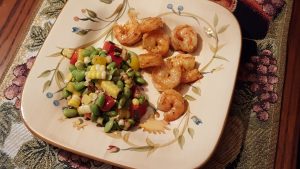 Photos by Jennifer Sternfeld