This winter I've been enjoying local meats from the Schenectady Greenmarket whenever possible. Buying local feels better to me, tastes great and supports local business.
For several weeks now, I have purchased a rabbit each week and tried new recipes for this overlooked game meat.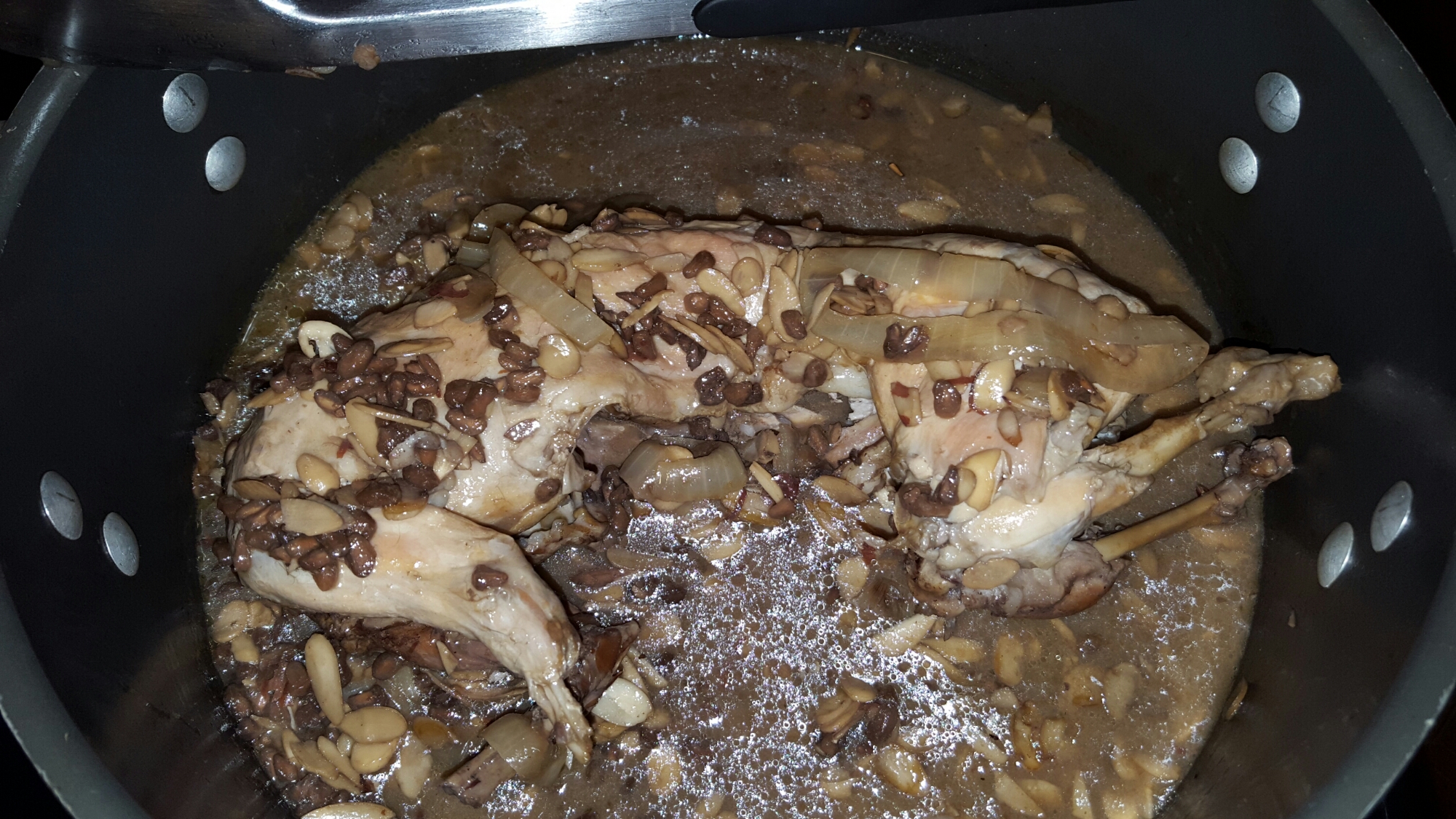 The first one I tried was Sicilian Sweet and Sour Rabbit.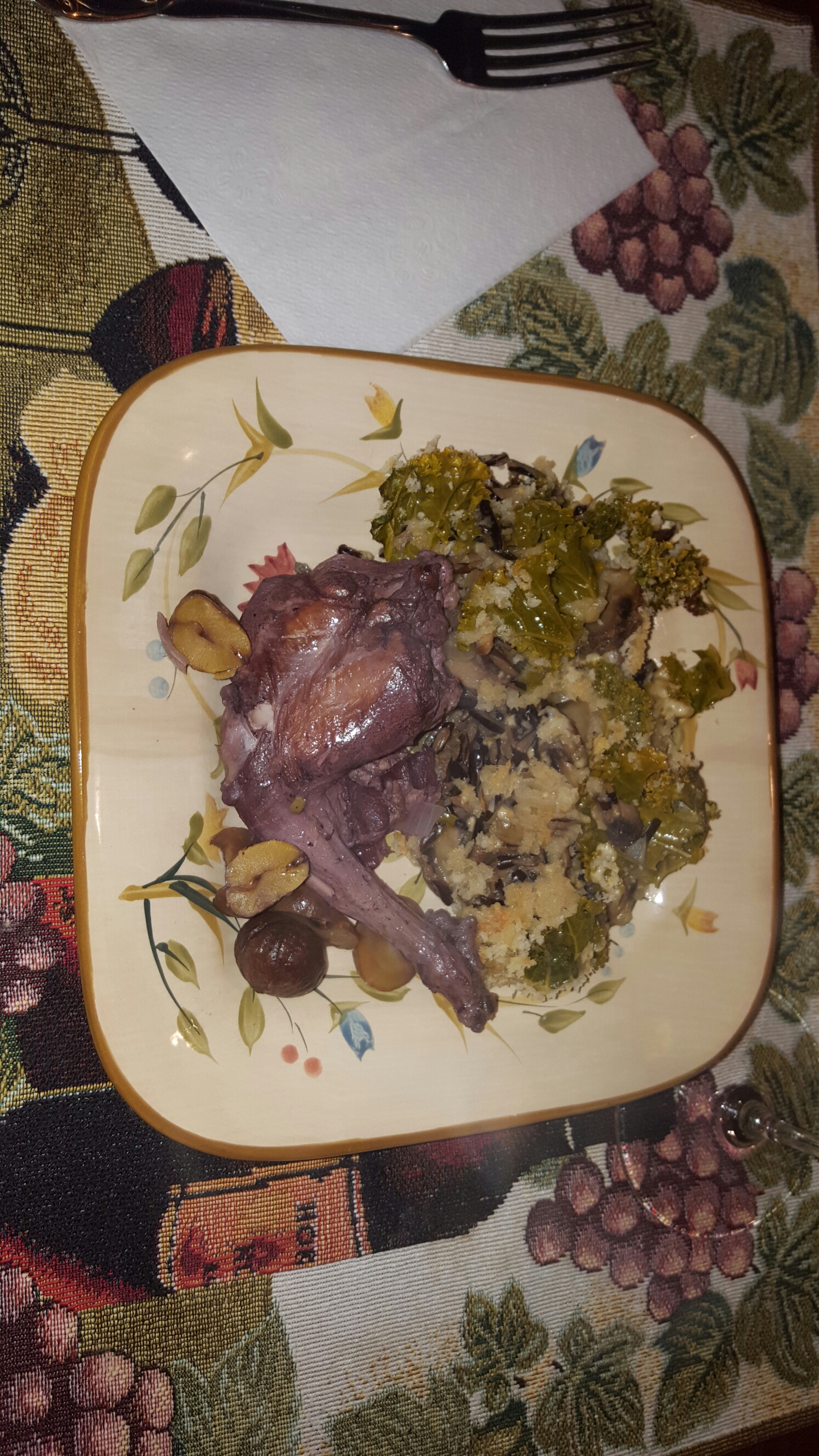 The second was Red Wine and Juniper Braised with Chestnuts
Photos by Jennifer Sternfeld