Who knew two of my favorite things would come together in one weekend?
I volunteered to help at this year's Electric City Comic Con so I knew I would be immersed in comics and in the company of folks that enjoy them.
While there I found an artist who did cooking comics, along with cats and NYC themed books! Her name is Alisa Harris and she can be found at www.cookingupcomics.com
I had to buy and then recreate one of her adorably illustrated recipes.
Behold my Purple Kale Salad with Oranges…
Full disclosure, I did use Mandarin Oranges, French Shallots and Key Lime juice in place of fresh orange segments red onion, and regular lime juice.
It still came out both lovely and tasty!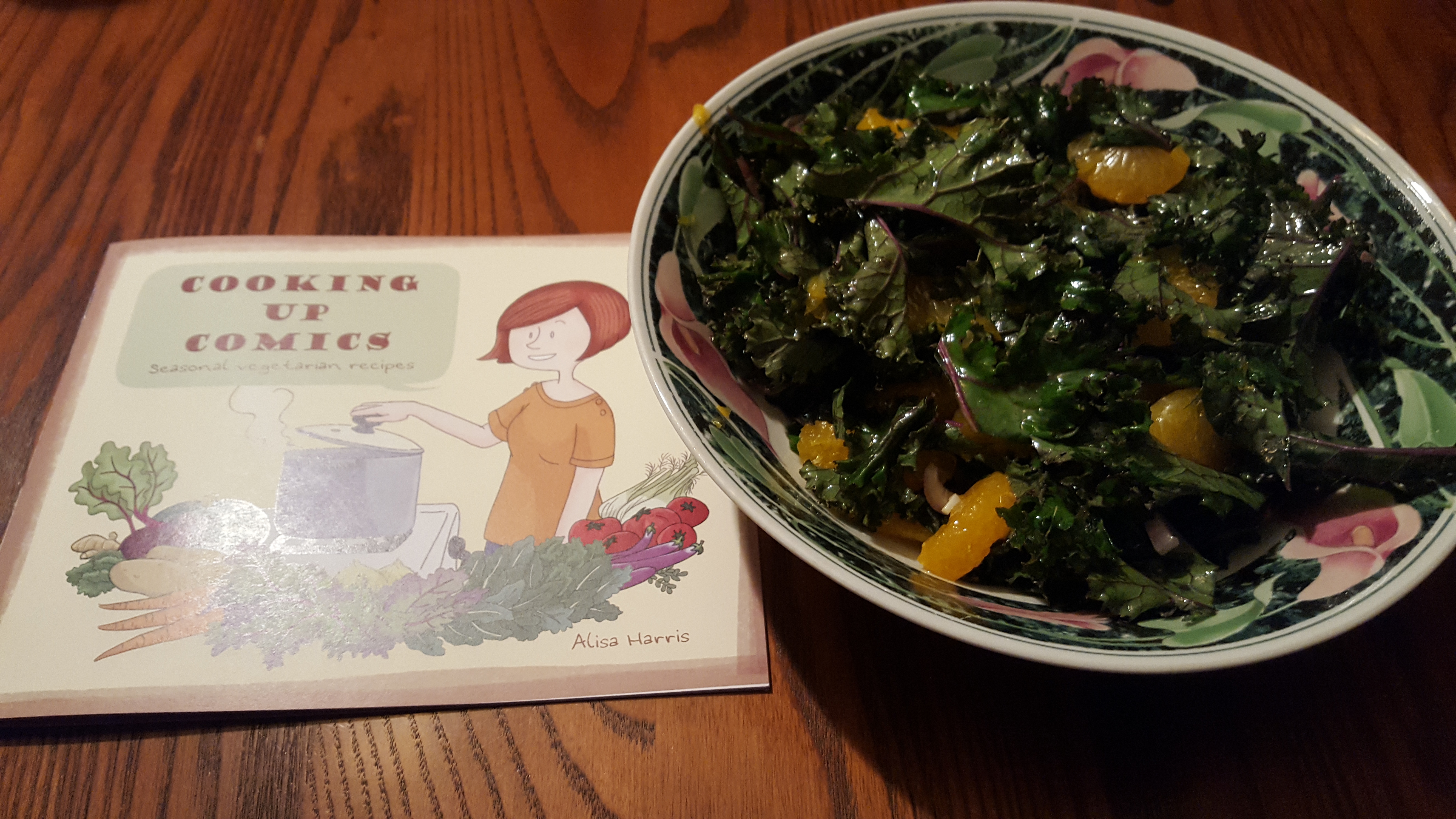 Picture by Jennifer Sternfeld
Recipe by Alisa Harris with noted changes by Jennifer Sternfeld
1 bunch purple kale, stems removed, chopped
1T Olive oil
1t red wine vinegar
1 shallot (was 1T red onion), minced
1 small can Mandarin oranges, drained (was 1 orange, segmented)
1/4t sea salt (omitted)
3T Key Lime juice (was 1 lime juiced)