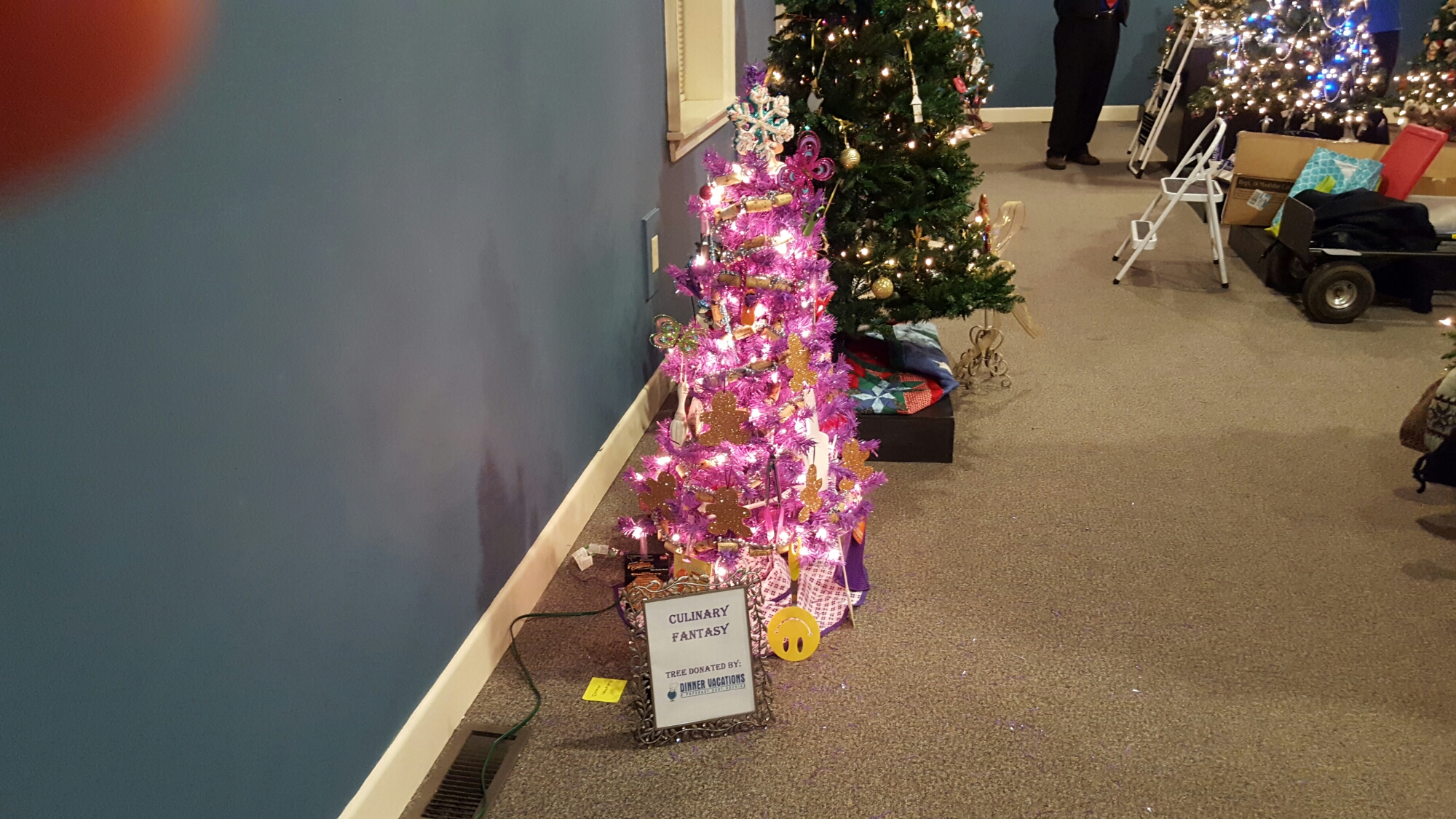 Setting up my tree "Culinary Fantasy" at the Schenectady County Historical Society Museum
http://schenectadyhistorical.org/museum/
This year I donated a tree to the Schenectady Festival of Trees. Four feet tall, and purple, it stands out in a room full of standard green trees. It is decorated with glittery gingerbread cookie cutouts, featuring nine short recipes on the back, along with most of the gadgets one needs to stock a basic kitchen. The garland is wine corks, hand tied with silver tinsel. They were a labor of love, that my cats found irresistible. I spent many hours hiding in my guest room so they wouldn't play with them while I worked. The tree skirt is an apron from my pal at Vintage Flavor Aprons. A present under the tree, sporting pink glitter polka dots hides a few larger surprises for the raffle winner.
I have been wondering about who will bid on my tree. Will they be an excited young chef, a new family in small quarters, or just someone who likes purple, pink and all things glittery?
I hope they like it.
Photo by Jennifer Sternfeld